Loading

Because even with the best possible gear …
You are losing potential in your signal chain.
Complicated settings
Noise
Limited dynamic range
DA conversion losses
AD conversion losses
Mediocre mic preamp
Insufficient gain
Weak output for headphones
This is especially true for project studios and advanced home recording.
Providing the missing link.
The One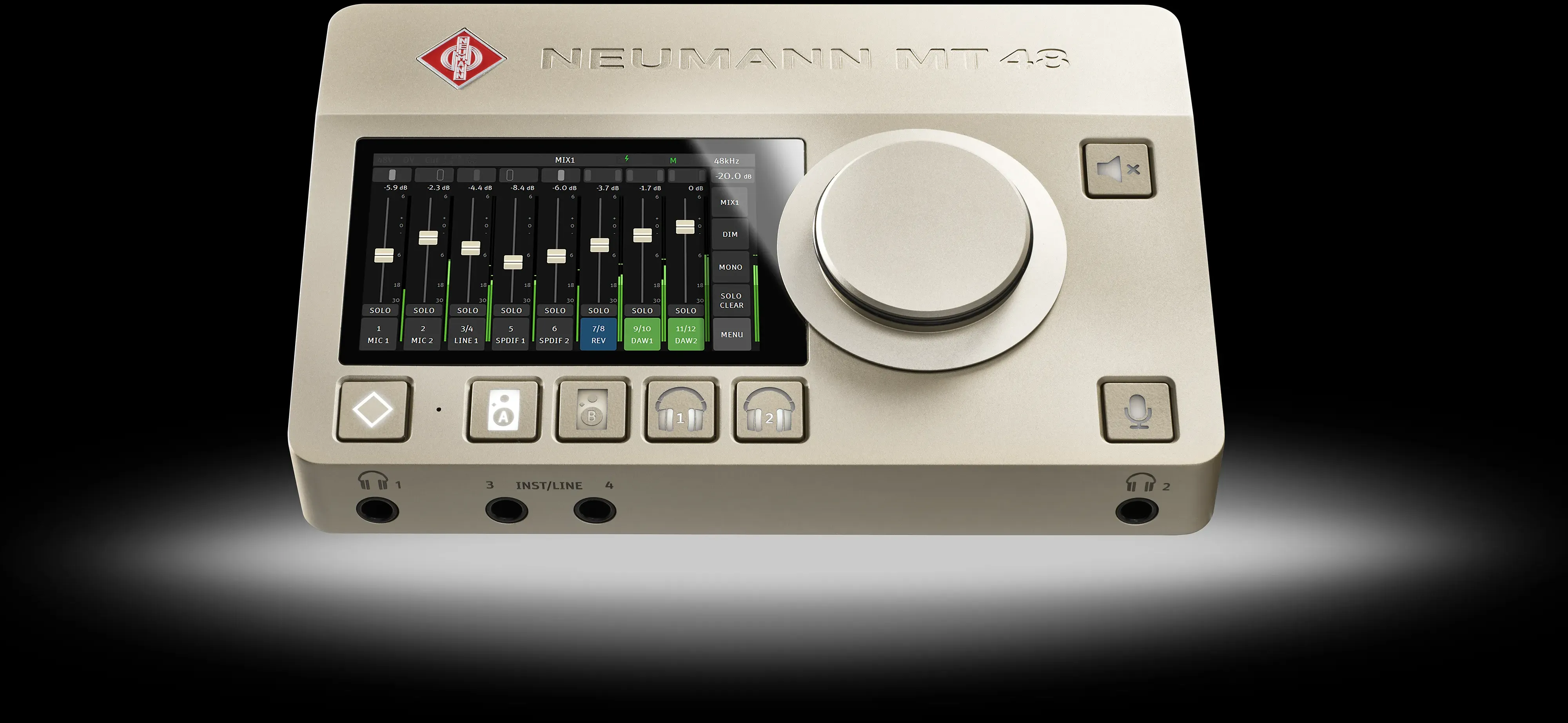 The MT 48 is the reference audio interface that ensures best possible quality throughout the entire signal chain, from input to output.
The best for the best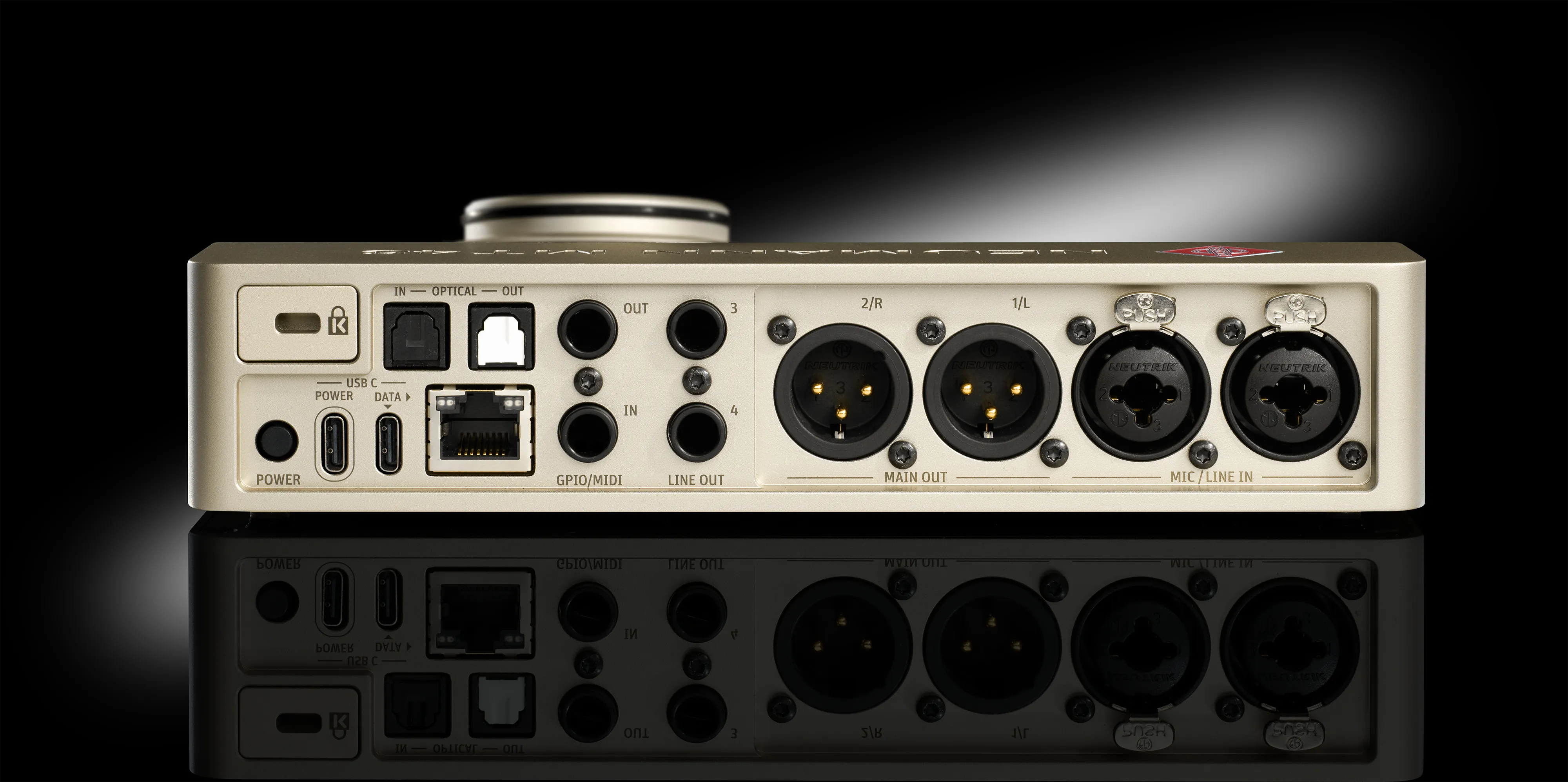 The MT 48 is the only solution in its range that preserves the full potential of Neumann microphones, monitors, and headphones in one device.
Dynamic Range
AD conversion with four times the resolution of competing devices: 136 dB-A.
Unrivaled.
Gain
78 dB gain: Get the most precious detail out of any mic, even ribbons.
Unmatched.
Performance
0.035 ohms output drives any headphones to their best (exceeds external headphone amps).
Unprecedented.
Ease of use
The touch display gives access to all settings, no software needed.
DSP: Four internal mixers
With sophisticated EQ, ­dynamics processing, and ­reverb.
Full connectivity
The MT 48's connectivity may be expanded via ADAT / S/PDIF and AES67; a MIDI interface is also integrated.
Record raw and processed audio streams simultaneously
Unique dual output: You can record processed and un­processed versions at the same time.
Analog to digital conversion: Class-leading
Greater dynamic range than even the best microphones. Leave headroom without ­signal loss.

The MT 48 would not be possible without the expertise and passion of our partners, friends, and now colleagues at Merging Technologies from Switzerland.
Gets the best out of any microphone: Excellent sounding preamps with up to 78 dB gain
Easy handling via ­intuitive touch screen
Full range of DSP features for ­monitoring and/or recording
Can create dual feed with and without DSP effects
Expandable with Merging ­Technologies and third-party input and ­output devices (ADAT and AES67)
Perfect fit for Neumann AES67 studio monitor setups
Works as a bridge from USB to AES67
Best-in-class AD converter resolution with a dynamic range of 136 dB-A
2 premium quality mic/line preamps, 2 pristine line/­instrument inputs
2 ultra-low impedance headphone outputs